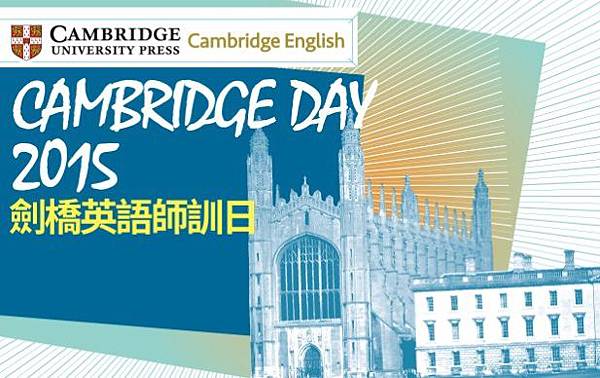 時間過得飛快!轉眼間一年的時間又過拉~Means 一年一度的Cambridge Day 劍橋英語師訓日即將登場!!
L小編一接到熱騰騰的消息就迫不及待的要來跟各位看官們分享啦~
相信大家都已經準備好要來參加我們的一期一會了吧~快來看看這次的活動內容吧!!
講座議題
Presentation 1 (Allen Davenport)
Teaching Presentation Skills to Nurture Success
Speaking in front of a group is something that all of us are called upon to do at some point in our lives, whether it is in academic, professional or social settings. In this sense, presentation skills are life skills. Yet, 'giving a presentation' is also on most people's top-ten fear list. This isn't surprising--standing in front of an audience can be a nerve-racking experience with the dreaded potential of public humiliation. Moreover, even for native speakers, effective presentations involve a complex combination of linguistic, organizational and non-verbal performance skills that differ in some important respects from 'normal conversation'. However, for non-native, non-fluent speakers, when faced with giving a presentation in English, the task can seem not just difficult, but overwhelming. How then can teachers provide students with the tools they need to get through it successfully?
In this session, we will first consider some of the essential differences between presenting and conversing, targeting the specific skills that are involved in speaking to an audience. Then, we will focus on demonstrating a process approach to teaching presentation skills that clearly guides students step-by-step through the complete cycle of brainstorming-planning-drafting-presenting-evaluating stages. Finally, we will be able to take a wider view by looking at how the process lesson elements and various presentation genres can fit into the overall context of a coherent presentation skills course.
Presentation 2 (Gavin J Biggs)
Unlocking Critical Thinking: Guidance and Motivation to Prepare and Present
The debate on what exactly critical thinking is and how to engage students effectively is constantly changing. Simply put, understanding and using general English is not enough for academic endeavours. Students require a strong basis in academic vocabulary, professional skills for spoken presentations as well as a well-rounded education in general knowledge to even begin to compete for places at university or a graduate job. However, we do not want our students to just be able to compete – we want them to gain skills that will benefit them for life and take them beyond more than exam scores and navigating a language. In this talk we will look through the research from Cambridge University Press, study how the clearly scaffolded presentation of information and activities is key to success and finally how combining skills and knowledge can result in confident and professional presentations on a range of general and academic topics. In addition, we will see how engaging students with video, motivating students to understand academic skills within a strong pedagogic structure are all key tools in providing the highest level of preparation for students in an increasingly competitive world.
講者簡介
※原 Presentation 1 講者 Mr Steven Gershon 因意外事故,現於醫院休養,不克出席預定行程;主辦單位將委派劍橋大學出版社英語教學顧問 Mr Allen Davenport 作為本主題講者,簡介如下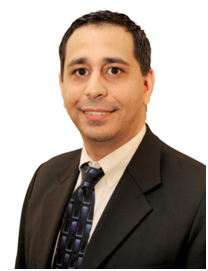 Allen Davenport 現為劍橋大學出版社英語教學顧問,常駐曼谷
Allen Davenport is the ELT Consultant for the ASEAN region at Cambridge University Press, based in Bangkok, Thailand. He has been actively involved in the ESL field for more than 8 years as a teacher, training consultant, academic administrator, and examiner. Allen holds a bachelor's degree in anthropology and a master's degree in education, with a focus in student development. His interests include student motivation and self-directed learning, and psychosocial development in the context of language acquisition.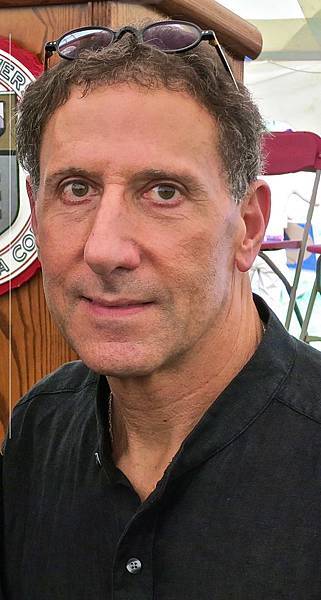 Steven Gershon (因傷休養,不克出席)
Steven Gershon is a professor at J. F. Oberlin University in Tokyo where he's been teaching for 20 years. He presents frequently at ELT conferences throughout Asia and has written several popular course books, most recently the new edition of Present Yourself.
Gavin J Biggs
Gavin J Biggs is the Cambridge University Press Teacher Trainer and Learning Consultant for Greater China. He has over 12 years' experience of teaching and managing educational projects. Gavin holds a Cambridge CELTA and a degree in Psychology from the University of Exeter. For the past four years he has focused on delivering teacher training and workshops, as well as seeking to promote long-term educational partnerships across the region. Gavin's professional interests include educational psychology for teacher-development, motivational techniques for engaging students and effectively utilising new technology in class.
活動流程
13:00~13:30 報到 Registration
13:30~14:30 講座一 Presentation 1 by Allen Davenport
14:30~15:00 休息 Coffee Break
15:00~15:20 產品介紹 Unlock Preview Q&A
15:20~16:20 講座二 Presentation 2 by Gavin J Biggs
16:20~16:40 抽獎 Prize Draw
活動時間及地點
SAT 4/25 | 高雄 KAOHSIUNG
高雄商務會議中心 3F ( 二聖廳 + 三多廳 )
高雄市前鎮區中山二路 5 號
No.5, Zhongshan 2nd Rd., Qianzhen Dist., Kaohsiung City (3F Room Ersheng + Room Sanduo)
[ 交通資訊 ]
捷運:搭乘高雄捷運紅線,於 R7 獅甲站 4 號出口出站,步行約2分鐘可抵達。
駕車:國道 1 號中山高速公路南下終點右轉接中山路往高雄市區約 3 公里可抵達。
SUN 4/26|台北 TAIPEI
中國文化大學推廣教育部 建國本部大夏館 B1 ( 國際會議廳 )
台北市建國南路 2 段 231 號
B1, No. 231, Sec.2, Jianquo S. Rd., Da-an District, Taipei City
[ 交通資訊 ]
地處建國南北高架橋下,鄰近大安森林公園及台北市立圖書館。
捷運信義線:大安森林公園站下, 5 號出口出站,步行約 10 分鐘可抵達。
捷運木柵線:科技大樓站下,轉乘和平幹線公車或步行約 15 分鐘可抵達。
報名方式
敬邀成人英語教學現職老師 ,免費 參加。因場地限制,須事先報名,報名手續完成依收到註冊碼為依據。
| | |
| --- | --- |
| 參加場次Session | □SAT 4/25|高雄 KAOHSIUNG □SUN 4/26|台北 TAIPEI |
| 任教學校School | |
| 職稱/ Position | |
| 中文名Chinese Name | |
| 英文名English Name | |
| 行動電話Mobile | |
| 電子信箱Email | |
欲報名參加的老師,煩請將上述資訊,透過下列 Email 、電話或傳真等方式進行報名:
Email: taipei@cambridge.org
Tel: 02-2570-0508
Fax: 02-2570-0550
報名時間:自2015/3/30(Mon)~2015/4/20(Mon)止
若有任何報名相關問題,請洽詢劍橋大學出版社 :02-2570-0508
L小編 2015/04/08 (修)